"America will never be a socialist country!" some exclaim these days. For the first time in a hundred years a viable presidential candidate proudly boasts of their democratic socialistic ideals and is welcomed by many. Where does socialism fit into America?
In the mainstream the fact that America is capitalist is axiomatic. America is by definition capitalist and therefore anything done by its government or people is capitalistic. This is a useful piece of propaganda both for its boosters and haters in exactly the same way calling the USSR "socialist" was.
The Union of Soviet Socialist Republics (soviet: worker's council) was axiomatically socialist. It says Socialist in the name, just like the Democratic Republic of North Korea says it's a democratic republic. The ideal of socialism, the scientifically determined natural end state of economic development, was always just around the corner for the Soviets. Domestically it was a positive term and something the government worked hard to convince its citizens it was the system they were living under, or about to be living under. For America it was a great way to tarnish the name of Socialism by pointing out how cruel and impoverished their conditions were. Calling the USSR "socialist" was instrumental in propaganda both internally and externally and so it was encouraged to become the unchallenged categorization of the economic system in the Union of Soviets, even though by any objective measure it was in no way socialist. It was a centrally controlled oligarchy with almost no discretion or devolution of government given to local workers and those in the Party or at the center got to accumulate wealth and power. Common workers had little voice in how the means of production or the fruits of their labors should be democratically distributed, and those that had any such ideas in public could face grave consequences.
America is not the USSR by any stretch, however this propaganda exercise of always explicitly describing it as capitalistic and definitely not socialistic is one aspect that it shares in common with the Soviets. It is a market economy, sort of, sometimes. It does certainly seem to have Capitalists, the sort who in earlier eras would probably sport monocles and top hats instead of Teslas and favorable capital gains tax rates. It's my opinion however that the US federal government does engage in tremendous wealth redistribution efforts and socialized risk and capital disbursements that would have made a Soviet or Maoist central planner feel uneasy.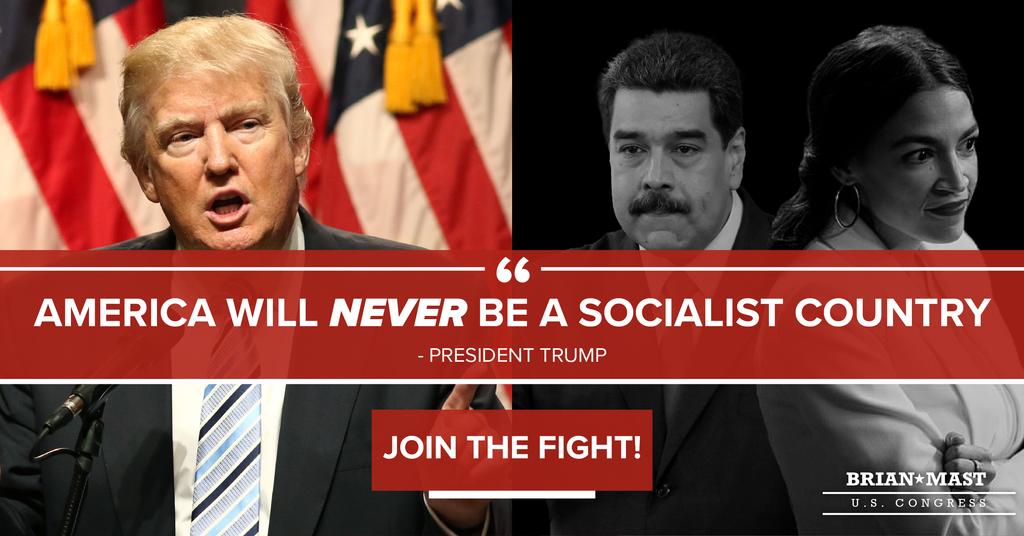 When American politicians or their media mouthpieces decry socialism, it's a worthwhile exercise to ask for whom they mean. In the American context, the technical term "socialism" means "government giving money to the underserving," i.e. the poors. More than almost any other country, the question of whether someone deserves government handouts is a central concern when considering what our hard-earned tax dollars should be spent on. In many parts of the world, the poor, disabled, young, elderly, disadvantaged and so on are considered deserving by default and the obscenely wealthy and powerful maybe not as much. Somehow, and I don't claim to know exactly how (although I have some ideas), these determinants have been flipped in Capitalist America.
Again speaking in the media argot, "Socialism" in America is considered Bad because the money goes to the undeserving, like infants. In our "market economy," unimaginable quantities of money from taxpayers and future generations is hoovered up by the government and spat out at the inconceivably wealthy and well-connected. Even a moment's reflection can easily illuminate this but you won't find any mention of it as socialist in the press.
To give one current example of many, there is a bill far along in the U.S. Senate to modernize America's nuclear arsenal. This is estimated to cost around $1 trillion over ten years, which likely means $3-4 trillion given the usual Pentagon overruns. Nowhere in the media will you find a discussion of the costs vs. benefits of the proposed spending. Citizens will not find themselves considering the "how will we pay for it?" question, never mind asking whether America really needs all 4,000 nuclear warheads in the first place. This money will of course go directly into the pockets of the wealthiest corporations and individuals to be spent on gold-plated hardware that hopefully will never be used. When a politician makes the suggestion that we should have some money spent on food stamps or health care suddenly everyone's breaking out the eye shades and Excel to carefully examine these socialist policies.
"Where will the money come from for the F-35 program?" has never been posed in a debate. Rarely is this wealth redistribution upwards considered socialist, much less challenged for its basic assumptions about needs. But when someone needs to eat food, they get a vastly more stringent auditing of their finances than the president does.
At the same time a bill is passed to dole out $867 billion to (mostly) giant farm conglomerates to farm, or not, the Trump administration takes action to increase work requirements for food stamps because we don't want socialism. The people who want to eat might not be deserving, so why give them handouts? However while making food stamps less funded and harder to access, no such limitations or work requirements were imposed on the colossal agribusinesses receiving more free government money.
The budget deficit under Trump despite having a booming economy is somehow growing, all while programs for basic needs are being cut. A decent new part of the deficit is the giant tax breaks given to the wealthiest Americans. This prompted some of the largest stock buybacks in history, helpfully boosting stock prices but likely damaging everyone else in the process.
However none of these issues are new or unique to the Trump administration. Federal intervention in the marketplace and socialization of risk was of similar scope under Obama. Thanks to state aid, pressure, and financing, entities such as AIG and General Motors were explicitly and directly supported by the state, not to mention the $800 billion bailout of some of his biggest campaign funders, namely Wall Street.
Whether or not this was good policy is arguable, but we can't just call it pure capitalism when the Federal government owns shares in carmakers. But when China engages in state aid of its industrial champions (like nearly every modern rich economy did at some point) we threaten a trade war and to tear up the WTO. Again to be clear, China does this on a much grander and explicit scale and the U.S. economy isn't equivalent to China's. What I'm saying is maybe we shouldn't think in such black and white terms of either/or Socialist or Capitalist, and most people dunking on China for unfair trade practices conveniently forget about similar U.S. practices. Except the Libertarians who are consistent at least.
Policies enacted on the grand scale of China are instructive. Under Mao's idiotic backyard blast furnace program and state-directed agriculture tens of millions of people died unnecessarily of hunger in one of the worst atrocities in history. After Deng Xiaoping introduced some market-based reforms, more people than ever before in history were lifted out of poverty in an incredibly short time. Hopefully we can learn something from this experience, but not take it too far. Markets should be the default solution for economic organization because the vast complexity of interactions and incentives of billions of people is impossible for humans to comprehend or organize centrally, but this principle can be abused for propaganda purposes. Most importantly though, markets are not the solution to everything. Some problems do not have a market-based solution. Questions of basic education, law and justice, health care, and public infrastructure do not have market solutions.
In the most recent issue of the Economist, Bernie Sanders is called out for having a foolish plan to erase all student debt and the more "reasonable" plans of Joe Biden and Mayo Pete are lauded for their more measured approach. Again, how could it possibly be paid for? Education isn't free. The U.S. federal government has backed loans from private educational institutions that fail to teach anyone while incurring sometimes hundreds of thousands of dollars in debt with astronomical drop-out rates. This again is socialism for for-profit colleges, fully subsidized and encouraged by the government. Again socialism for the rich, but the students get loaded with stupefying amounts of debt before they even begin working. It doesn't have to be like this. In Ukraine or Poland a student can attend a five-year university for free. Maybe the quality isn't as good as many universities in America but that's because they're absolutely destitute in comparison. If people can get a master's in a technical program for free in these countries, what's stopping it in America? As another comparison, when I had temporary residence in the Czech Republic, another poor as hell post-socialist country, I was able to get fully covered health care for $100/month. That covered absolutely any health-related procedure or visit that would ever need to be performed, and probably only cost that much because I was a foreigner. Again, quality maybe not as good as in America but it's vastly poorer. Why can't we have these things in America? In any other country we would apply the term "corruption", but in America we say it's a "lack of political will."
Sure America spends vast sums of money on health insurance and education, but the money doesn't actually reach patients and students. It goes to vast corrupt institutions of well-connected plutocrats and middlemen who spend the money on administration and unnecessary layers of bureaucracy. Libertarian institutes like Cato argue that poor people have never had it better than today, because if you actually add in transfers, we spent tons of money on them! Well that is not factually incorrect, we do spend vast amounts of money on health insurance and educational loans and SNAP and all the rest, but the money isn't benefiting the recipients. Again the money is funnelled to the donor classes in what we would call corruption in any other country, and the people on the bottom have to fight against constant introductions of means-testing and cuts and more and more bureaucracy. A universal basic income would have almost no overhead and at least reach the people it's going to help more directly.
Consider how much money is wasted on health insurance. Not health care, but the insurance part of it. Even small practices have specialists who deal with billing insurance companies, faxing paperwork and arguing over reimbursements. Students can now major in billing health insurance companies (it's complicated), a sign that maybe resources aren't being spent in the best way here. The Mercatus Center, a Koch-backed libertarian outfit that is absolutely not supportive of Medicare For All released a report fretting about the price tag for the M4A program. According to the report, government expenditures would be increased to pay all health-care expenses increasing the share of spending by the federal government, but overall expenditures for human beings would decrease, by about $2 trillion over ten years. Again the scale of graft and waste in the existing system is staggering, and I think this savings estimate is on the low side, when you consider the source of the research and support. This is of course just focusing on the economics and ignoring the largest social costs and moral sides of the question.
Absolute cretins would have you believe that market forces would be more efficient way of distributing health care, contrary to the experience in most parts of the developed world. The concept that people are informed consumers when it comes to health care is bizarre. You don't comparison shop MRIs, you aren't going to check the reviews of hospitals while you're having a heart attack, nobody makes a choice to get old or be born with health issues. Most people aren't qualified to make rational choices about comparative cancer treatment costs and don't want to spend time figuring out how to work in their overpriced insulin into their budgets. Only someone with a chronic case of Nudge-brain could possibly think healthcare should be treated as a marketplace. Even one of the most rapid capitalistic countries on the planet, Hong Kong, has free at point of service universal hospital care and one of the highest life expectancy rates at 84 years vs the USA's 78 years and dropping. And expanding insurance to be universal doesn't make any sort of logical sense. As I wrote before, what's the point of insurance if it's subsidized by the government, you aren't allowed to price risk (i.e. pre-existing conditions), and it's universal? Why have the insurance layer there in the first place then? Corruption, or socialism for health insurance and pharmaceutical companies.
America is certainly fairly capitalist, but also fairly socialist in a big way already. Vast, unimaginable quantities of cash are borrowed and taxed and funnelled to the ultra-wealthy donor and plutocrat classes through blatant corruption and pork spending. If we're going to ask hard questions about budgets and costs, maybe we should start with looking at the welfare programs for the rich instead of basic health care or education.